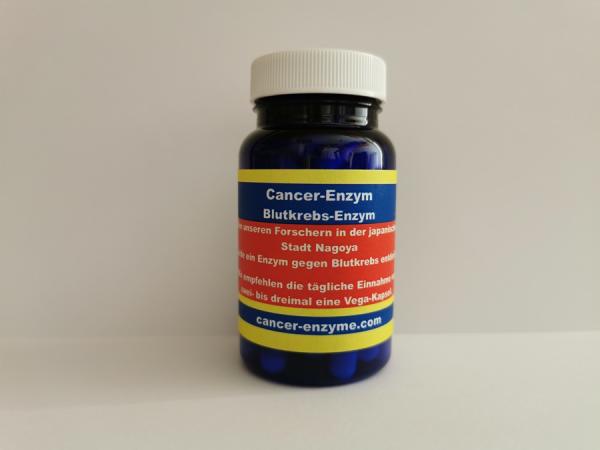 Blood cancer enzyme Prof. Dr. Frank Lampe
Prof. Dr. Frank Lampe: Alternative cancer therapy for blood cancer
Leukemia
Our researchers in the Japanese city of Nagoya discovered an enzyme against blood cancer.
worldwide, around 243,900 people got leukemia in 2019. Four percent of them were younger than 15 years.
However, as children get older, the risk of developing blood cancer decreases.
Only after the age of 30, the risk of developing the disease is increasing continuously again.
Men are more affected than women. The risk of developing leukemia in the course of their life is one in 67 for men and one in 87 for women.
We recommend taking one capsule two to three times a day.
Ingredients per capsule
Organic Germanium
Enzyme from: Mai Dong, Artemisia vulgaris var. Indica, Jiaogulan, Goji Beeren, Schwarzwurz, Tian Cha, Dong Quai, Chinesischer Losbaum, Trypsin, Ailanthus altissima, Chymotrypsi, Ginkgo biloba, Bai Shao, Dang Gui, Shan Yao